Media Production
The origin or IslamInSpanish started when we produced our 1st Spanish CD entitled "La Religion de la Verdad" (The Religion of Truth). The reason why this 1st CD was produced is because an aunt founder Jaime "Mujahid" Fletcher's wife was on her last stage of cancer and not in agreement with her niece and niece's husband's conversion to Islam.
Since dialogue was not an option Mujahid Fletcher and his recently converted father "Abu Mujahid Fletcher" sat down in a small humble Houston mosque "Muhammidi" and recorded in his father's voice the first CD to educate their family who was suffering from cancer on their last days. The CD was edited in a 2-bedroom apartment after some days and handed over to the intended family member for review and feedback.
Not only did the family member listen to it but it changed her heart to the point that she accepted Islam before her death just a few days later.The last words from her mouth where not only the the testimony of faith of the fact that there is only one God worthy of worship and that Muhammed is His final messenger but she also mentioned that if God gave her life she wished to share this reality with her family and others who may not have been informed with this simple message. After her departing we duplicated this first CD and began distributing it throughout the city of Houston and 10s of 100s of people began embracing Islam. At this time close to the year 2001 there were no audios in existence about Islam in the Spanish language.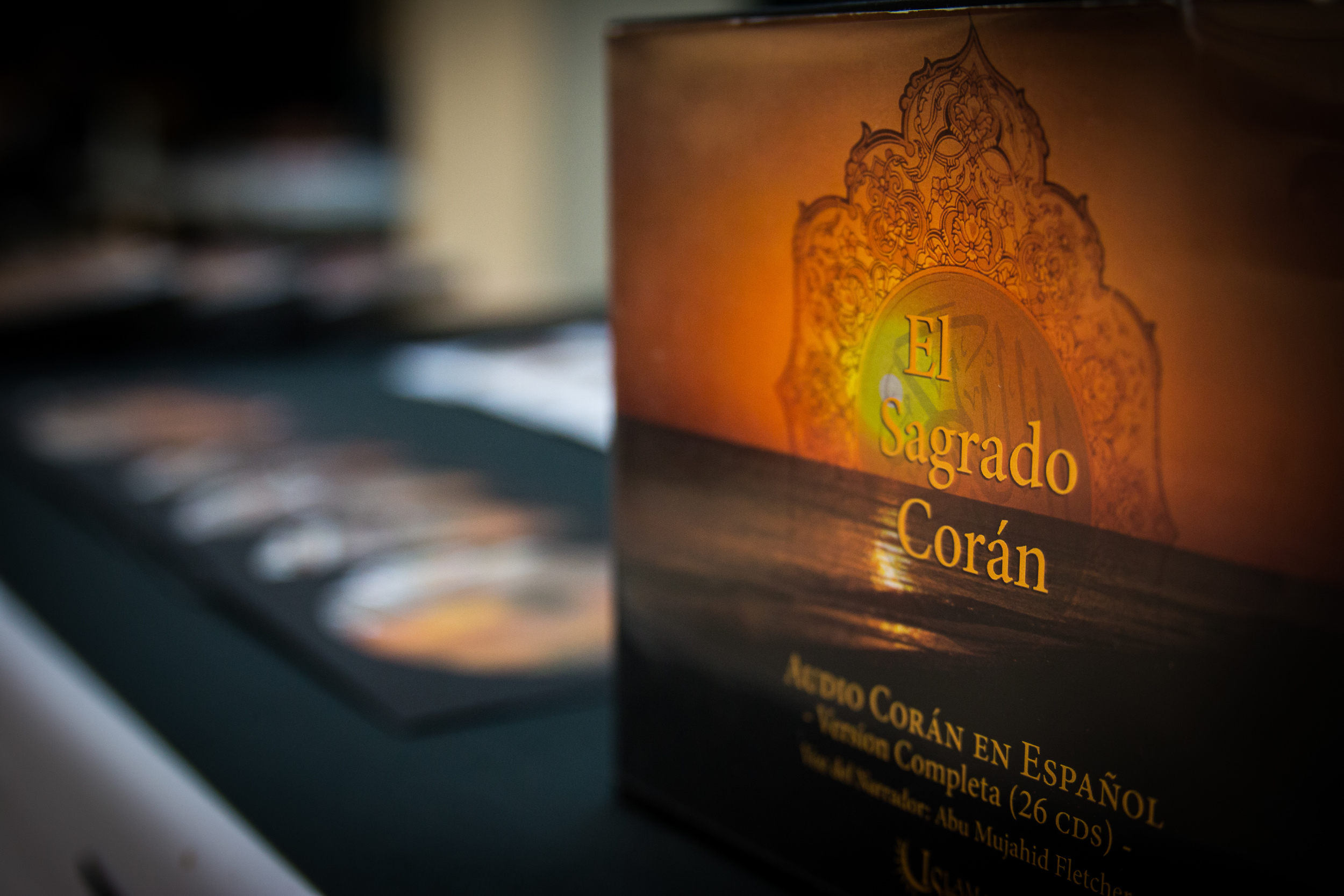 The death of a loved one Inspired the birth of IslamInSpanish audio. To date - IslamInSpanish has produced over 500+ audio books in the Spanish language. Translated from classical content never before translated from Arabic to Spanish.
IslamInSpanish set out to become the source of authentic audio and video production provider to educate Latinos about Islam worldwide and has gone on to produce over 500+ audio books from classical content never before translated directly from Arabic authentic sources
Audio books translated by students of knowledge who have graduated from respected Islamic Universities worldwide who have focused on translating text that IslamInSpanish has then produced into audio books to preserve the content of its classical and contemporary knowledge into new media for generations to come. We know of people who have accepted Islam in Latin America who have downloaded and kept our audio content into an audio library as a legacy for their children to inherit. This has lead IslamInSpanish to produce audio Multimedia libraries that have been distributed throughout Latin America to masajid where there is no audio material so that they may duplicate and distribute in their respective localities so they may also educate Latinos in the Spanish language in their localities and use our work in Houston, Texas as a model so the same effect of educating can take effect.
Donate to be part of the generous pioneering donors who have empowered and enabled us to distribute our audio worldwide and led many be educated about Islam and even accept Islam throughout the world and have enabled us to post and distribute it online for free. We are needing to continue the level of production of audio material of many topics not yet covered to distribute to communities in Latin America and the U.S. where there is a lack of students of knowledge who have learned Islam.